In 2003, as part of the Countryside Agency's Vital Villages Project, Whixall Parish Council carried out a transport survey. This showed an urgent need for local transport in the Whixall area if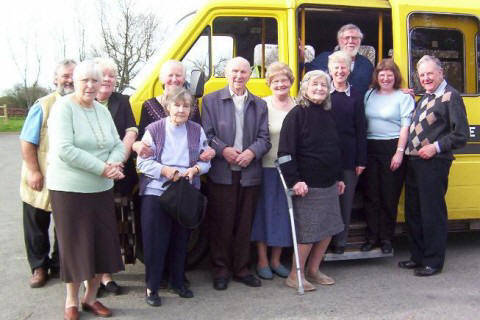 residents without their own means of transport were not to be isolated. Further surveys showed a similar need throughout the Wem/ Whitchurch corridor.
In order to provide a vital service to these people North Salop Wheelers was formed in September 2003. Our aim is to provide accessible, affordable transport to the less fortunate members of society in our area.
A committee was formed and a constitution put in place. Various fund raising activities were carried out in order to raise monies to enable us to cover our operating costs. For the first 12 months the service was provided by borrowing a bus on a brokerage system. However, this only enabled us to provide a limited service as we were dependant on the availability of the borrowed bus.
In November 2004 Whixall Parish Council obtained funding which enabled North Salop Wheelers to purchase a minibus which has wheelchair carrying capability. We now have a growing membership and the demands on our service grow ever greater.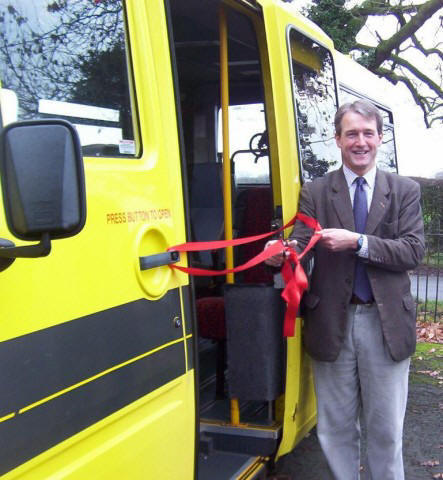 In 2009 we increased our carrying capability by the purchase of a further 17 seater minibus. We also have a black cab which also has wheelchair carrying capability

The service we provide is available to all our members and member groups. Membership is also available to tourists and visitors to the area.
If you would like any further information about our service or to join please complete the Contact Us page of this web site or telephone John Harrison on 01948-880037
The Bungalow, Post Office Lane, Whixall, SY13 2QU
To see a list of our services click here